Description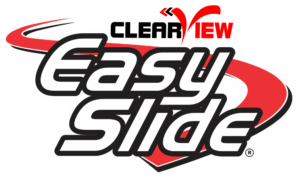 ClearView Easy Slide ES150plus.
There's no arguing the advantages of travelling with a portable fridge, especially on those longer trips. However, getting access to your fridge can often be extremely difficult, especially once you've installed storage drawers into your vehicle. That's where the ClearView Easy Slide ES150plus comes to the rescue. Built tough to handle any of the challenges that the Australian outback has to offer, the Easy Slide is perfect for any adventure – both on and off road (as seen on Pat Callinan's 4×4 Adventures and All 4 Adventure).
The ClearView Easy Slide ES150plus is a fridge lowering fridge slide. Featuring a patented Aussie design that safely lowers your portable travel fridge an impressive 290mm with the aid of powerful gas struts and safety gear mechanism, the ClearView Easy Slide makes life easy.
There's an ClearViewEasy Slide that'll fit just about any portable fridge on the market, and with an Easy Slide plus model's additional slide travel for deeper installation into your vehicle, you'll have the clearance you need no matter the size of your canopy!
ClearView Easy Slide Product Features:
Patented Aussie design
Lowers your portable travel fridge an impressive 290mm
Powerful 1500N gas struts neutralize fridge weight
Safety locking mechanism prevents sudden upward/downward movements
Heavy duty slides with lock
Additional travel lock to hold your fridge securely and prevent rattling when travelling
Gas strut assisted, vertical scissor lift action tested and proven to outlast 10,000 movements
Compatible portable travel fridge brands include Waeco, National Luna, and more!
36 month warranty on moving parts
A massive 180Kg load capacity
WHAT EASY SLIDE DO I NEED? See our FRIDGE SIZING GUIDE
We have listed a few things for you for the most common refrigerators
Have a look at more awesome Adventure Gear
You can only buy ClearView Accessories from authorized dealers.