Description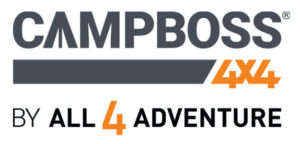 All 4 Adventure CampBoss4x4 Boss Shackle Kit
Kit contains:
• Two soft shackles
• Premium protective pouch
The Boss Shackle is extremely versatile, easy to use and lightweight. The soft shackles help eliminate the risk of flying metal objects that is posed when using equipment such as traditional bow shackles. As a safer, lighter and compact option to your recovery kit, you'll never want to leave home without them!
Kit includes two soft shackles and a premium protective pouch. Recovery hitch (Boss Hitch) is sold separately.
All 4 Adventure CampBoss4x4 Shackle Kit Product Features
• High molecular weight polyethylene creates maximum strength-to-weight ratio
• 14,000kg minimum breaking strength
• Low elongation minimal stretch
• Floats on water
• Water, UV and abrasion resistant
• Includes a neoprene protective pouch for transport and storage